Millions of changes we seen from past to now, every field need the change after all "change is only constant".
The web has been changing rapidly for years. There is always something novel in web-design and web development. Every year we see a new set of styles and standards that become attractive for business and brands to incorporate into their projects. Adoption of web-design trends is essential for the business to attract users.
So, now we are going to take a look at some fascinating web design trends as we are entering in 2019…
1. Mobile Friendly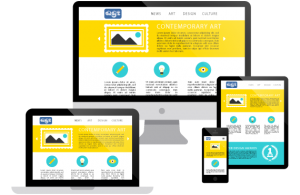 In general, we all have one or many smartphones which we use, more than a computer.
Moreover, this is not a new phenomenon. Smartphones and other handheld devices are so much easy and have fun to use. That is the mandatory reason for web developers to design websites that look good on such small screens.
With mobile sites taking priority away from desktop sites, it is no wonder that mobile-friendly design has become a web-design trend. Mobile friendly web design is about changing the way that websites are designed fundamentally. Conventionally, a website designed for a desktop or laptop computer users, then developers might make the website responsive, a mobile-friendly design should be opposite means site will be designed first for mobile user's perspective rather desktop user.
The visual result is just not an emphasis on SEO ranking but also for user's experience with the website on the device that they will most likely be searching from. These web-design trends are most demanding over mobile users and it will be the trend of a long time.
2. Typography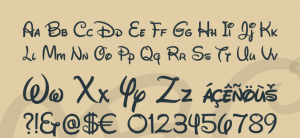 In spite of some success, the process of typography was comparatively slow, but adaptability, illustrations, and animations are current web-design trends that cannot be ignored in typography.
Typography in 2019 will going to be more creative and experimenter with use of large fonts that dominate the page. This creative use of typography will allow the website to be more expressive and adventurous with fonts that they use on their website, and how they represent them. In 2019 we will also probably see more website included with typography feature.
3. Video Backgrounds
Video background will be going to incredibly popular into 2019 rather than flat design trends. Videos are just more effective than text or images.
You have seen this trend appear on social media platforms like Facebook over the last couple of years. They made it easier to watch videos by auto-playing on mute while you scroll on a website.
When a user comes on your website and video plays in the background at that time video will grab the attention of a user. It will increase the dwell time of the user on your site, which is beneficial for SEO. Moreover, the video conveys your message quickly and effectively to users and they do not need to read any paragraph or text to understand the content.
Finally, there is a novelty about video background on a website. As well as if the video is short, muted and has high-quality look then it will crucial for your branding.
4. Multimedia Longreads
Recently, the great popularity of text Longreads has found. The website contains much useful information that will need to convey through the audience easily but due to the long paragraph or long written text might not build interest among users. So, in this case, multimedia will beneficial. Developers can make good visualization which catches interest among the audience that's how multimedia Longread will good trends in 2019.
5. Chatbots with Artificial Intelligence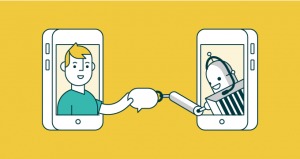 Live chat is famous among many consulting firms. Nowadays, with AI and Machine Learning chatbots are going to be smarter. It might possible that in coming few years' chatbots will deal with a trivial FAQ.
Conclusion
In a nutshell, this year is going to be great for the web development trends in the technology industry. if you look at the trends in web design of this year and compare them with the trends of the coming year, you can see how trends get changing not only in the IT area but also worldwide.