Ultimately, this guide will help newbie bloggers and website owners to rank their website.
As we all know, backlinks are still key to rank any blog in the search results.
So basically, this guide will share 8 best paid and free backlinks checker tools.
Before, I share any kind of tools.
Let me tell you about backlinks in brief:
What Is backlinks?
In very simple words, backlinks are references from other sites to your website or blog.
The higher quality blog gives you reference that much higher quality backlink you will get.
Basically, the Quality of any backlink depends on the DA (Domain Authority) and PA (Page Authority) of the website.
Domain are two types:-
1. Nofollow Backlinks
Nofollow links don't help you to rank your blog bit its helpful to make you in a list of white hat SEO.
2. Do follow Backlinks
Do follow backlinks helps you to rank your website in the search results.
Google loves do follow links and when it comes from high Da & Pa websites than google loves it.
Hope! You got about backlinks.
So let start to know about tools:
8 Best Paid Or Free Backlinks Checker
1. Ubersuggest
Ubersuggest is right now. One of the best and free SEO tools out there. You don't have to pay anything to use this tool.
By using this tool, you can see the backlinks of your competitors and your domain.
This help will not only help you to find out your competitor's backlinks.
Even you can see there SERP's ranking, ranked keywords, Ratio of Follow And Nofollow backlinks.
This tool is backed by World top-notch Digital Marketer Neil Patel.
Ubersuggest is famous for its free features that we get in premium tools.
2. Smallseotools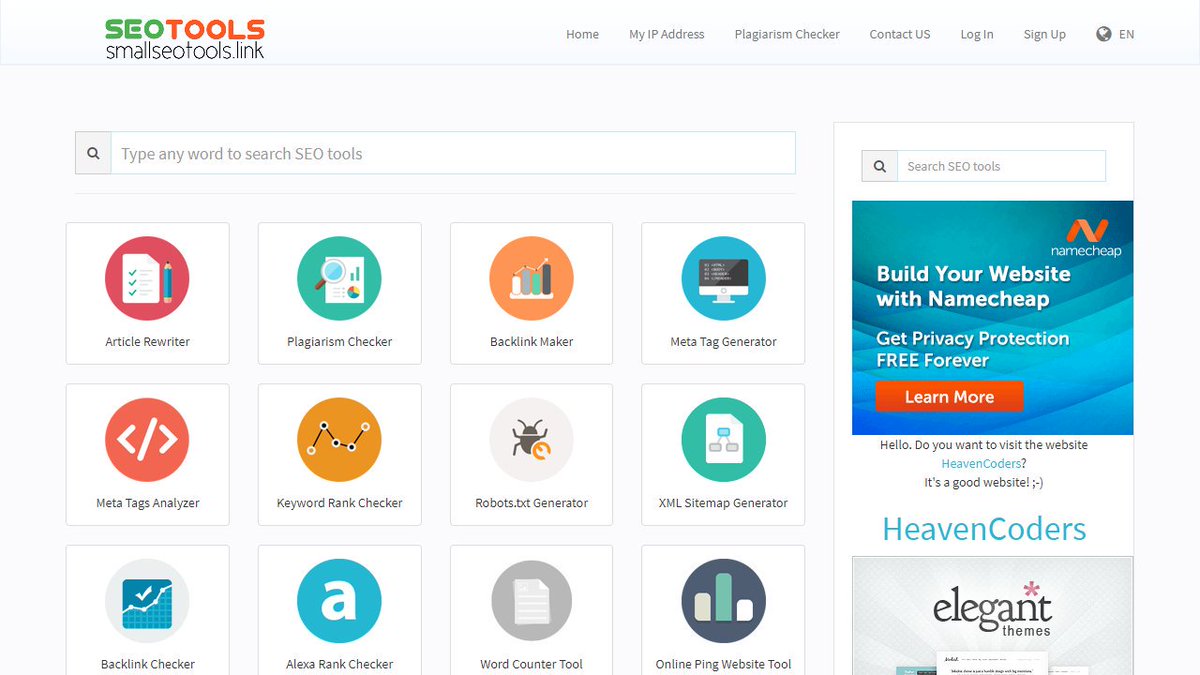 Smallseotools is a multifunctional best and free SEO tool that you can use to analyze any website backlinks.
Yes! This tool is also free to use.
Some of its major features are:
Plagiarism Checker

Word counter

Grammar Checker

Image Compression

Video to GIF Converter

Website DA & PA Checker

Website Backlinks Checker
These are only a few tools that this website provides. Other than this, it provides 100+ tools and almost all tools are free-to-use.
Some of my friends also want to know. How does this website earn?
So the answer is, smallseotools earn money through ads and Affiliate.
I suggest you visit this tool. It's amazing for newbie bloggers who can't spend too much on paid tools.
3. Semrush
If you are in SEO or blogging then you would have heard about SEMRUSH.
Semrush is a paid tool but actually it's worth to buy it.
This tool is popular for its amazing features that make your keyword research very easy.
Semrush tool allows you to find out where your competitors are getting a backlink.
It's also showing you ratio of following and Nofollow links the same as others but also shows backlinks — Anchor Text, Country, Da & Pa, Article link.
And this literally makes your work easier than easy. When you get all this data that makes your backlink creation work easier.
4. Seoreviewtools
Seoreviewtools is also rising as the best and free SEO tool for bloggers and website owners.
This website is similar to smallseotools tool but still, they have fewer features as compared to smallseotools.
But, I found user experience on seoreviewtools is very good.
This tool can help you to check your website keywords ranking, competitors backlinks, DA checker, Website SEO checker, and 35+ tools are also available to help you.
5. Ahref
Ahref is a well-known SEO tool and company in the digital marketing industry.
Actually , Ahref is popular for its backlinks checking tool.
Ahref is a world one of the biggest SEO tools that updated every 15 minutes and crawl 4.1 million pages every minute.
You get very up-to-date data every second from this tool. And the filters you get in it very amazing.
By using filters in Ahref, you can find out backlinks type, platforms, language, and timeframes.
This makes your backlink analysis more beneficial and easy. Almost every top blogger uses this tool.
Ahref helps you to find out where your competitor domain gets a Quality backlink, most-linked-pages, and link growth.
I think that's the reason, Ahref is one of the most loved SEO tool.
6. Rank Signals
Rank Signals is also free to use SEO tool that help you analyze your and competitors' domain.
By using this domain, you can see the notable insights of domains and also shows you follow and no-follow links.
Rank Signals also have a chrome extension that helps you quickly analyze any domain backlinks. That's very good.
7. Backlink Watch
As its name says, this tool will help you to find out any domain backlinks as other domain does.
Backlink watch tools are also free to use. By putting any domain in this tool. You can check that domain backlinks, follow or no follow, page rank, anchor text, etc.
This tool allows you to find out SEO issues that your website is facing and you can also see all the external links that you are getting from another website.
8. Moz Link Explorer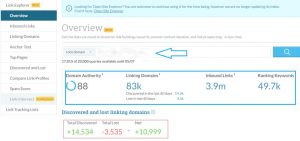 This tool is literally amazing. Moz is a paid tool but used my mostly SEO gurus.
This tool shows 4 results that will you understand any website SEO quality or score.
Page Authority: Page authority will help you find out your website PA score.
Domain Authority: As we all know DA is the one the unofficial ranking factor of any domain. So this also helps you find DA of any website.
Linking TO Root Domain: This helps you find out how many external links are pointing to your website homepage.
Total Links: This helps you find out total direct links that are pointing to your website that can be external and internal links.
Conclusion
Again! I'm saying backlinks are still key to rank any website. If you aren't concerned about it then be concerned about it.
There are hundreds of ways to make backlinks but stealing your competitor's backlinks is one of the best ways to create quality backlinks.
When you do this practice you just have to know, how to pitch website owners to create backlinks.
Hope! These 8 tools help you check any website backlinks.
Best of Luck ❤!